http://appadvice.com/appnn/2010/04/quickadvice-sas-survival-guide/
This application is packed to the hilt with elite training techniques used to make the SAS one of the worlds most devastating fighting forces. The content is accessible and the interface is simple and easy to use. This is your chance to learn the skills you need to survive in the wild and if you are into outdoor pursuits then you carry them around with you, just in case.
---


Read the full review
HarperCollins Publishers has teamed up with Trellisys.net to bring you an iPhone app of…a book. Granted, it's a classic, the distillation of the survival knowledge of 26-year Special Air Services veteran John "Lofty" Wiseman.
---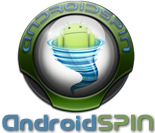 SAS Survival Guide: Keeping you alive in any Situation
The best survivalist always carry key elements with them at all times. The novice survivalist should at least be carrying this app with them at all times.
---



Read the review on Businessweek / Read the full review on Macworld
What makes the guide come alive, though, are the other cool features: Quizzes testing your survival knowledge; photo and video galleries that take you step-by-step through activities like building fires and setting up camps; a compass; and--neatest of all--the ability to type out and convert emergency messages to Morse code, using light flashes to signal other nearby adventurers.
---
---


Padgadget iPad Outdoor Series
When planning for this summer's outdoor adventures, be sure to download SAS Survival Guide for iPad to help you plan for the worst.
---


Read the full review
What if our car were to stop running out in the middle of the wilderness, our plane were to crash, boat were to capsize, or get lost while hiking. While most of things probably won't happen to us in such a dramatic manner, it still is always smart to be prepared.
---


Read the full review
With its checklists, first aid hints and videos of survival tips, sections on extreme climate survival, and photo galleries of edible, medicinal and poisonous plants, the guide will be welcomed by all travellers who leave the beaten track.
---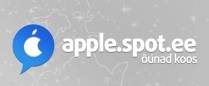 Read the full review
Tegu on igatahes väga kasuliku rakendusega isegi neile, kes ei matka väga palju. Seega on hindeks kindlasti 5+
(This is a very useful application, even those who do not hike very much. Definitely 5+ )
---